Spanninga Front Dynamo Light Nomad XDAS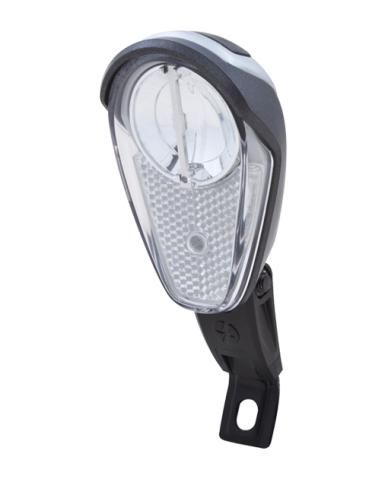 Spanninga Front Dynamo Light Nomad XDAS
---
• SIGN IN to your Account to Place Order or View Wholesale Pricing
• Out-of-stock items cannot be Added to Cart
Call or e-mail regarding re-stocks
• View our Shipping Terms





Special Note:  Spanninga dynamo lights do not include connections and wiring.


Spanninga Nomad XDAS Dynamo Headlight

Strong and feature-filled design

– Single white LED

– Extra powerful: 40 Lux

– Innovative reverse projection technology for very even light spread and less annoying to oncoming traffic

– XDAS version feature light and motion sensor, capacitor for safety at stops, and daytime running. Daytime light uses a dimmer LED to save energy 

– USB charging port for your devices while traveling

– Includes a silicone strap that can be used to mount your phone or GPS to your handlebars.